Movember 2022 - Support the EEB3 team!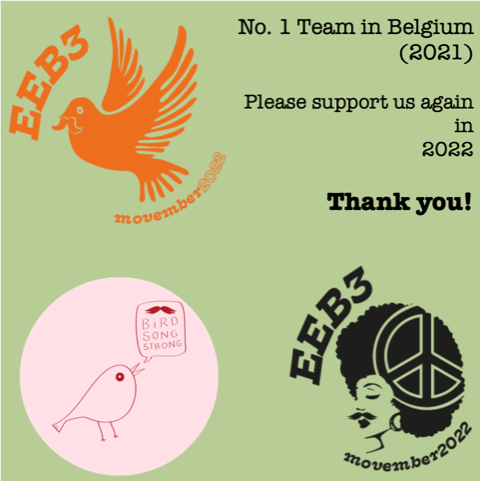 ​
Movember is a project that the EEB3 community is very proud of. Since 2018, when a group of teachers and students from the school embraced this initiative and created "BirdSongStrong", the EEB3 team, Movember has established itself as a highly anticipated community spirit and fun event.
Once again this year, by purchasing a hoodie or a T-shirt, you are supporting this project which aims to celebrate our team spirit, promote a healthy lifestyle and fight against male cancer types while having fun.
In 2021, the EEB3 team ranked first among all participating teams in Belgium, and is looking forward to doing even better this year J
Find out more:
Watch the Youtube video presentation
Visit the BirdSongStrong webshop